This is an excerpt from my new book How to Make It in the New Music Business (Second Edition). Grab it here.
The question I get asked frequently by older musicians is "does age matter."
There's no simple answer because it all depends on what your goals are. But I'll tell you one thing—age has absolutely no correlation with success (or talent). Uncle Joe will tell you, "If you haven't made it by thirty, give up." Stop listening to Uncle Joe!
Here are 22 musicians who all found success after 30:
Debbie Harry – 31
Debbie Harry worked as a secretary and dancer before her breakthrough. She was 31 when Blondie released their first album, and not until a few years later did they see worldwide success.
Bill Withers – 32
After serving in the US Navy for nine years and working on a factory assembly line, Withers released his debut album with the hit "Ain't No Sunshine" at age 32.
Sheryl Crow – 32
After being a school teacher, jingle singer and backup vocalist (for Michael Jackson and Stevie Wonder) throughout her 20s, she released her debut album at 31 and didn't get a massive hit until a year later with "All I Wanna Do."
+Your Local Music Scene Doesn't Have to Suck
Christine McVie – 34
Christine McVie played in a band with Stan Webb and Andy Silvester called Sounds of Blue and then Chicken Shack. She left Chicken Shack after she married Fleetwood Mac's bassist, John McVie. She was 34 when Rumours was released.
Rachel Platten – 34
Rachel Platten had been grinding it out in the NYC singer/songwriter scene for over a decade before she released "Fight Song" which hit #1 at age 34.
+So You Want To Kiss Her During a Songwriting or Recording Session
Matt Nathanson – 35
Matt Nathanson put out seven albums (and one major-label album) before releasing his chart-topping (indie-label) hit "Come On Get Higher" at 35.
John Ondrasik – 35
John Ondrasik of Five for Fighting earned a math degree and worked at his family's business, prior to his music career garnering a breakthrough. John Ondrasik was 35 when their smash hit "Superman (It's Not Easy)" took over the airwaves.
2 Chainz – 36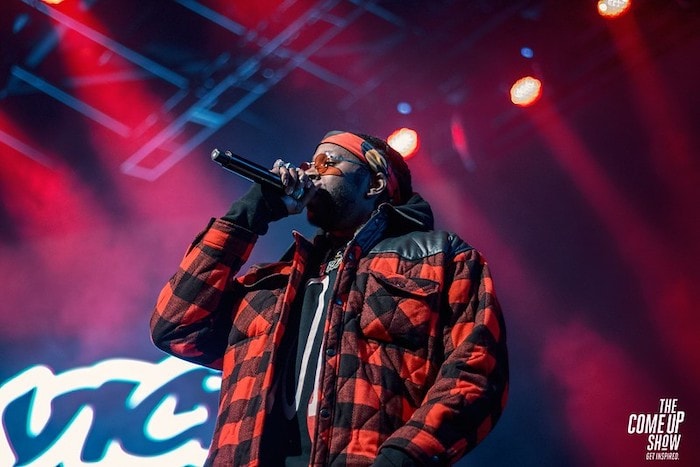 2 Chainz initially garnered some recognition as ½ of Playaz Circle which he was a part of for 13 years before breaking off as a solo artist. He was 36 when his debut album hit #1.
Amanda Palmer – 36
Cabaret indie rocker, Amanda Palmer, released her debut album with The Dresden Dolls at age 27, but it wasn't until 2012 did she see mainstream success with her record breaking Kickstarter campaign, raising $1.2 million from nearly 25,000 fans.
+How This Artist Got 100 Million Spotify Streams Without Playlists
Butch Vig – 36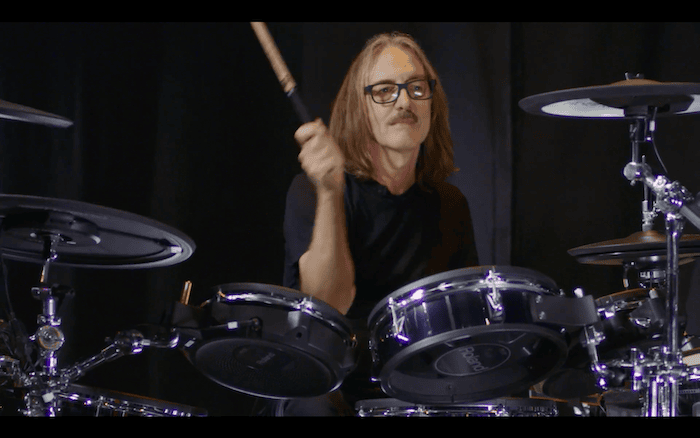 Butch Vig was 36 when he produced Nirvana's Nevermind, and it wasn't until he was 40 that his own band, Garbage, released their debut chart-topping album.
Dan Wilson – 37
Dan Wilson was 37 when his first hit, "Closing Time," was released with his band Semisonic (and he was 46 when he won his first Grammy for cowriting six songs on the Dixie Chicks' Album of the Year Taking the Long Way).
Chris Stapleton – 37
Chris Stapleton was a behind-the-scenes songwriter in Nashville for over a decade and fronted both a bluegrass band and a Southern rock band before he released his debut, award-winning solo album at age 37.
Andrea Bocelli – 38
One of the best selling singers of all-time, Bocelli was 34 when he released his debut album, but it wasn't until his third did he reach worldwide success with Sogno which went cracked the top 10 in 10 countries.
Willie Nelson – 40
Willie Nelson struggled for years as a singer/songwriter in Nashville before moving to Austin, Texas and started the Outlaw Country movement. He was 40 when Shotgun Willie came out – which cracked the Billboard Hot 100.
Bonnie Raitt – 40
Bonnie Raitt played around Philadelphia for years before she released her first commercially successful album at age 40.
Michael Fitzpatrick – 40
The French Fitz and the Tantrums founder/singer had been working primarily as a recording engineer for years before forming the group. Fitzpatrick was 40 when they released their debut album with the hit "MoneyGrabber."
Sia – 41
Sia worked as a backup singer for various artists including Jamiroquai and lent vocals to the English downtempo group, Zero 7's records before releasing albums under her own name. It wasn't until she was 41 did she get her first #1 single.
+How Do Producer and Songwriter Splits Work
Thelonius Monk – 46
Sure, the jazz piano legend played with all the greats (Miles, Sonny Rolins, Coltrane, Art Blakey, Max Roach) over the course of his career, but Monk wasn't recognized on a massive scale until his Columbia Records release, Monk's Dream, in 1963. He was 46.
Sharon Jones – 46
Sharon Jones spent many years working as a corrections officer and an armored car guard along with occasional collaborations with artists like Lee Fields and Bosco Mann. It wasn't until she was 46 did she gain critical acclaim with the release of Sharon Jones and the Dap Kings debut album.
Leonard Cohen – 50
After a failed stint as a fiction writer, Cohen released his debut album at 33, but it wasn't for another 17 years did he release "Hallelujah" which has been covered (and released) by over 200 artists in various languages.
Charles Bradley – 63
Charles Bradley spent most of his life as a James Brown impersonator and it wasn't until he was 63 that he released his debut (chart-topping) album.
Louis Armstrong – 64
Louis Armstrong, although a renowned trumpeter-performer for decades, was 64 when his best-selling album Hello, Dolly!, was released.
But these are artists you've most likely heard of.
And this is when they "made it big." If you take away one thing from this book, it's that you don't need to "make it big" to "make it." Don't let age scare you. There are 16-year-olds writing better songs than I could ever dream of writing. And there are 50-year-olds dusting off their guitar, reconnecting with their soul and deciding to finally pursue a career they can believe in.
Age means nothing. If you work hard enough, you will make it, regardless of your age.
+Get the new book How to Make it in the New Music Business (Second Edition)